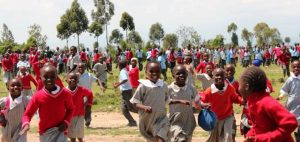 Here you will find a brief description of some of the projects which W.O.R.K. has set up and continues to support.  The aim is always to help the poorest of people to support themselves.  All projects are evaluated for sustainability.
The need is great so there are always plans to increase the number of orphans who have access to education, to improve provision for children who are coping with a physical disability such as deafness or a learning difficulty, to widen access to health care and to help widows to support themselves and their grandchildren. .
These projects help people to become self sufficient.  If you have a college education, or training in a skill, you can earn a living and help other family members to gain an education.  If you can borrow a small amount of money to farm the land or set up a small enterprise you can support yourself and your family.